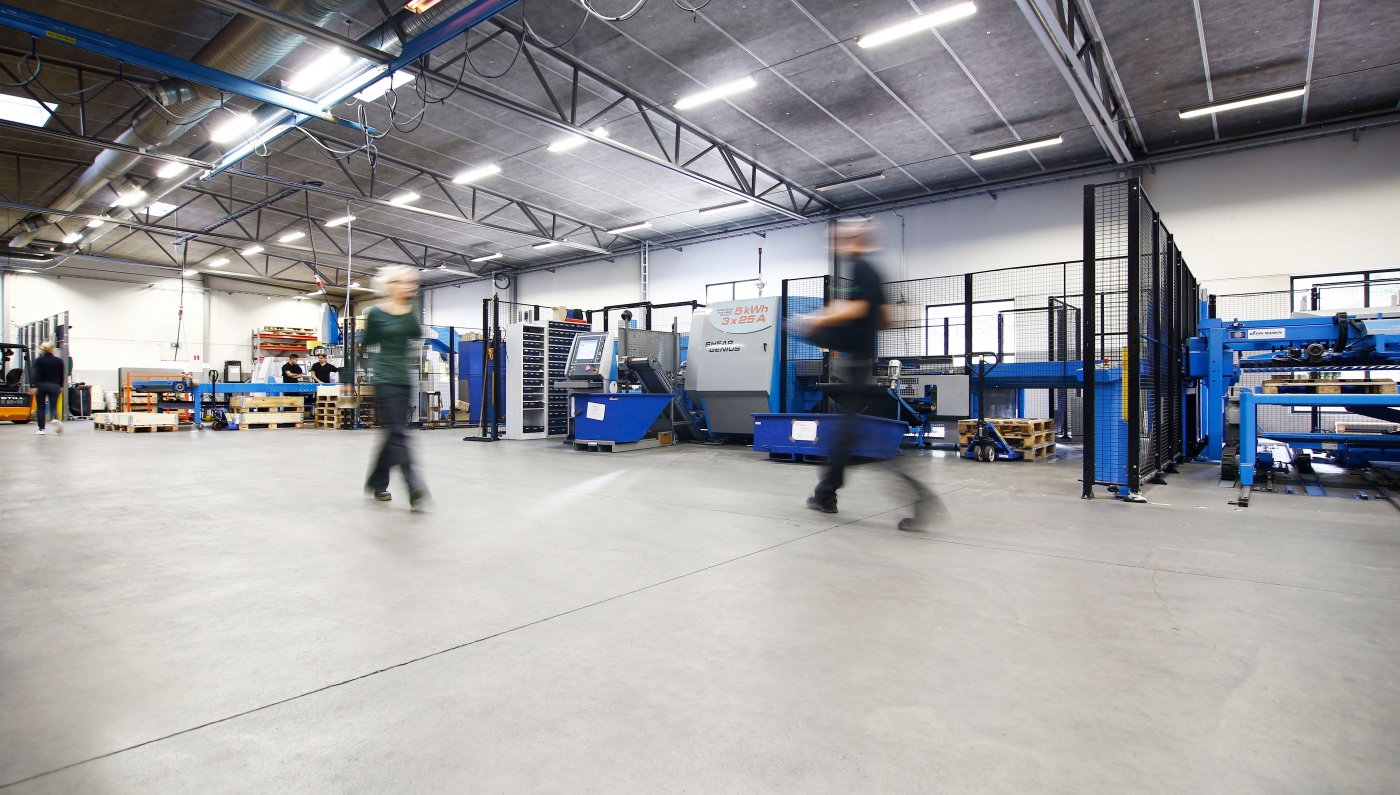 Die-cutting
A well-developed die-cutting system with minimal energy consumption and maximum sheet utilisation.
We offer die-cutting, whatever the run size. With lean production and modern machines, we meet our customers' needs efficiently.
We produce both small and large runs in our state-of-the-art die-cutting facilities. All die-cutting machines are fitted with input and output robots for efficient, unmanned operation using the most common materials.
The last three machines we purchased are servo-driven, which significantly reduces energy consumption compared with other methods. Another move that enhances our competitive strength, while at the same time we contribute to more sustainable, environmentally friendly production. 
Our die-cutting machines
At GLS, we work with die-cutting using automated die-cutting machines that offer high precision. Our range consists of Amada and Prima Power machines with angle shears for maximum sheet utilisation and meets demands for production efficiency, creating major opportunities for cost-efficient, sustainable production.
If you have any questions, feel free to contact GLS!
Find out more about our production or take a close look at our services: