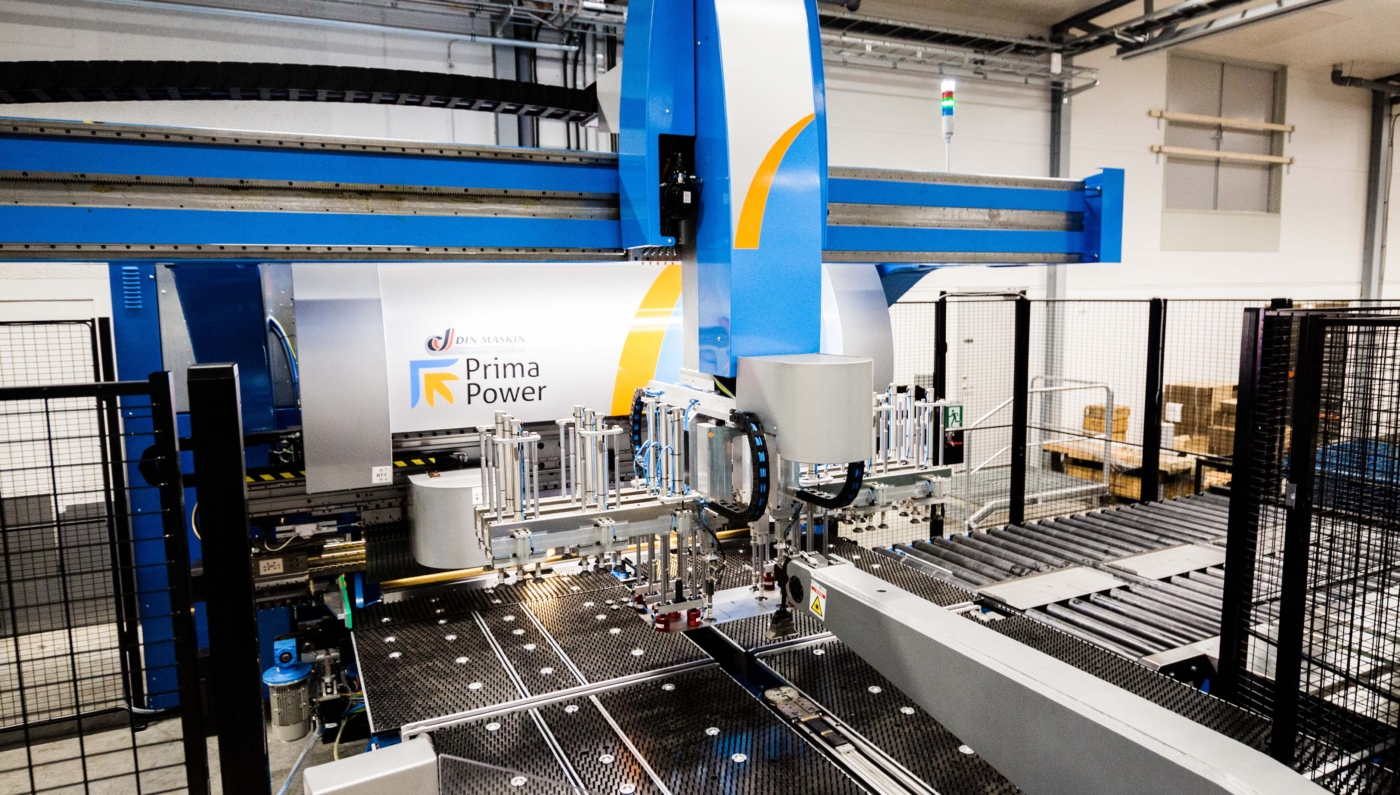 Bending
A state-of-the-art bending centre that's ready for anything large or small!
Bending is one of the most important processes in our business. That's why we've developed a bending centre with a focus on top quality and diversity to best match our customers' needs.
Our automated folding machines manufacture products such as doors, shelves and panels. Our various robotic cells are equipped for thick sheet metal parts and smaller, more complex products alike. Because our machines are equipped with automated tool changing, we can also handle small runs economically. To supplement our folding machines, we also have a number of manual edge presses with control of all eight axes for maximum performance and flexibility. All our machines can be programmed offline using 3D simulation for the best possible program optimisation.
Fördelar med plåtbockning
Det finns många fördelar i att arbeta med plåtbockning. Metoderna vi arbetar med är effektiva lösningar för att forma olika slags metallprodukter som ska hålla hög kvalité och vara kostnadseffektivt för kunden. Genom modern teknik kan vi plåtbocka och formge produkter med en bocklängd upp till 4m.
Vill du läsa mer om effektiva och konkurrenskraftiga produktionsmetoder? Läs om hur vi arbetar med stansning.
If you have any questions, feel free to contact GLS!