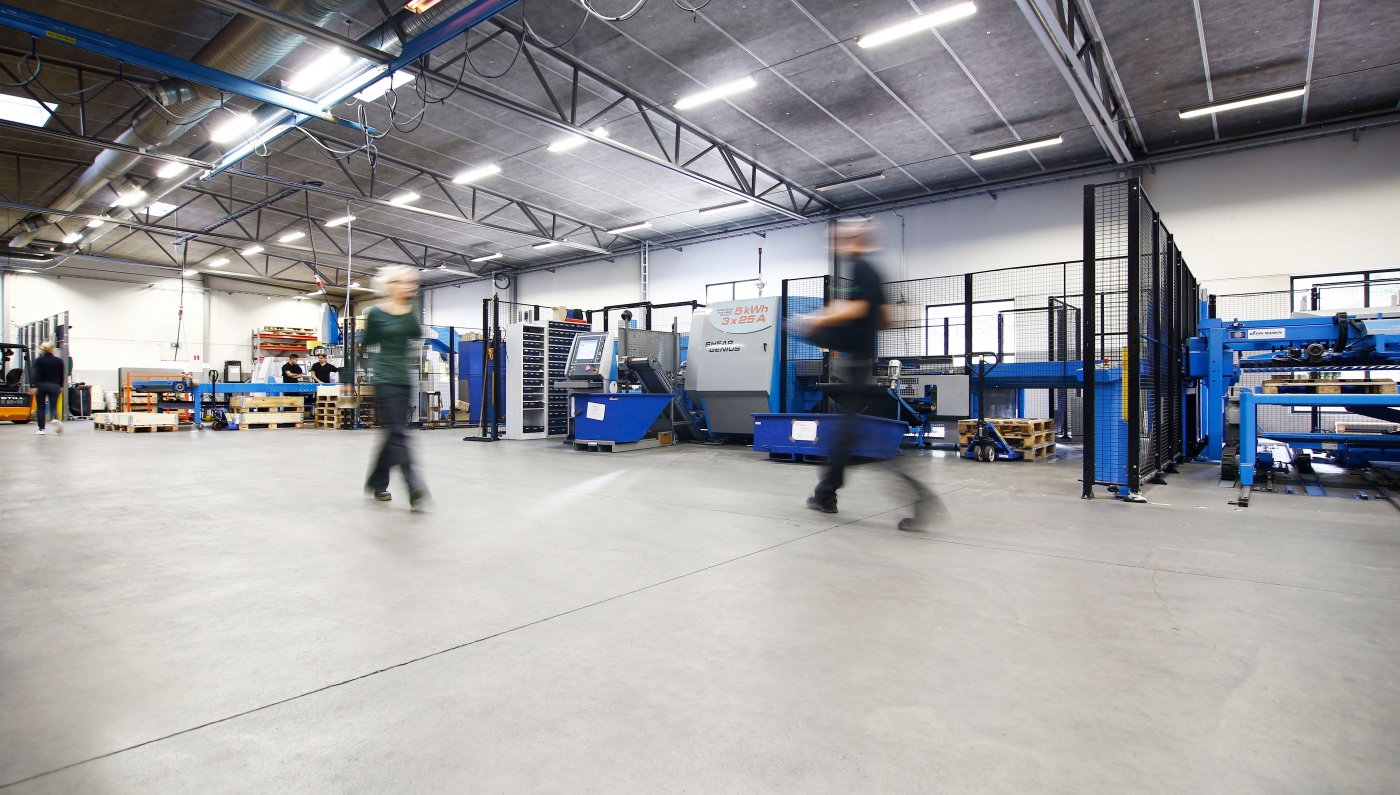 Die-cutting
A well-developed die-cutting system with minimal energy consumption and maximum sheet utilisation.
We offer die-cutting regardless of the size of the run. With lean production and a modern fleet of machinery, we meet our customers' needs efficiently.

Our state-of-the-art die-cutting units produce low-volume and high-volume runs. All die-cutting machines are equipped with input and output robots for efficient unmanned operation using the most common materials.
Våra tre senast inköpta maskiner är servodrivna, vilket kraftigt reducerar energiförbrukningen gentemot andra metoder. Ytterligare ett steg för att stärka vår konkurrenskraft samtidigt som vi bidrar till en mer miljövänligt hållbar produktion. 
Våra stansmaskiner
På GLS arbetar vi med stansning genom automatiserade stansmaskiner med hög precision. Vårt sortiment består av Amada och Prima-power maskiner med vinkelsax för maximalt plåtutnyttjande och möter kraven på produktionseffektivitet och skapar stora möjligheter för en kostnadseffektiv och hållbar produktion.
Vill du läsa mer om automatiserade produktionslösningar så kolla in vårt moderna bockcenter.
If you have any questions, feel free to contact GLS!