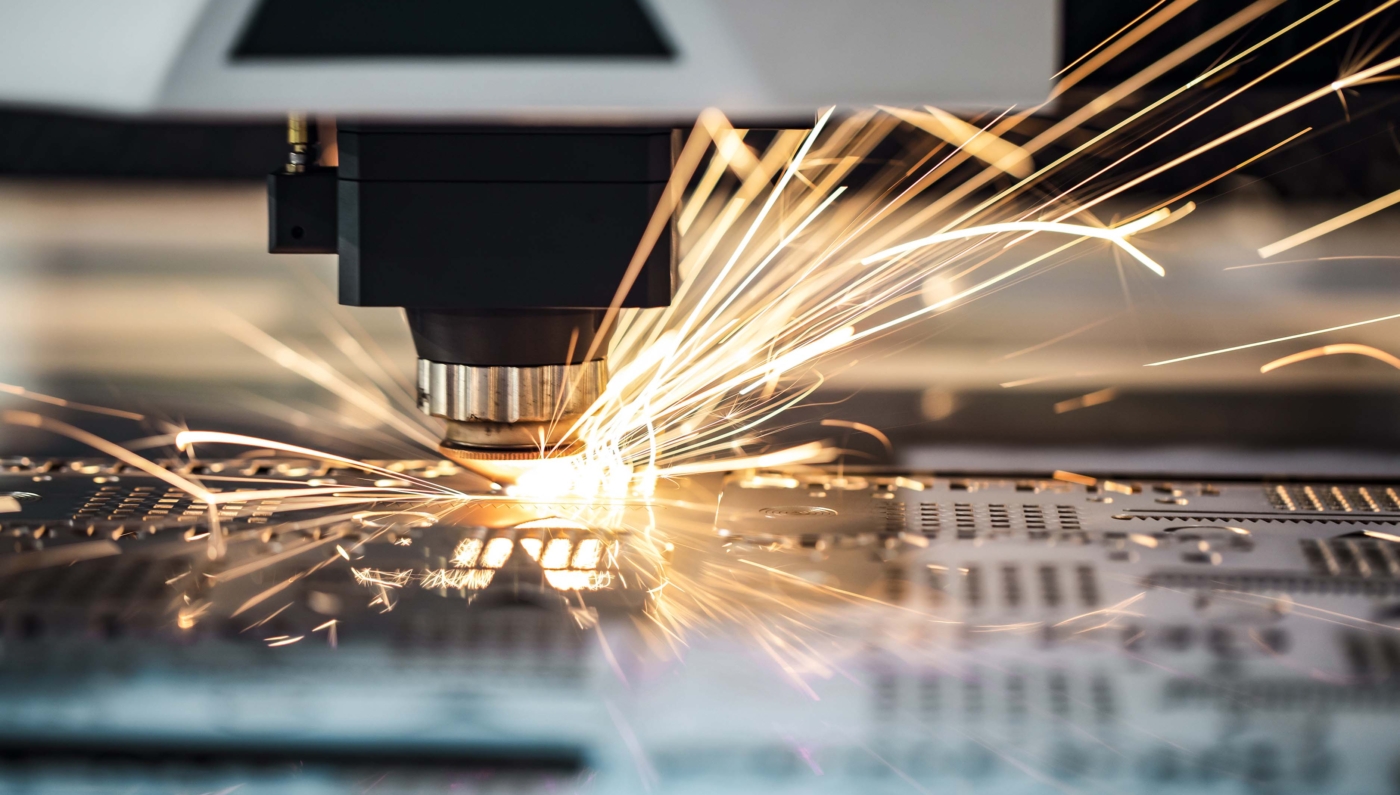 Laser cutting
Laser cutting with high precision and cutting quality – at impressive speeds.
Laser cutting is characterised by fast lead times and low initial costs for small and large runs. The technology is fast and flexible, ideal for running pre-production runs, small volumes and samples.
Our laser cutting at GLS 
At GLS, we have a modern set of machines for laser cutting that meet the customer's needs, from small to large runs. One machine that stands out in this area is our Amada FOL 3015 AJ Fiber. This is a high-performance fibre laser that is fitted with linear motors, which can provide acceleration levels up to 5G. High precision, cutting quality and speed that are truly out of the ordinary. The machine is adapted for advanced sheet metal processing and fitted with a high-level stacker that enables unmanned operation.
Benefits of laser cutting 
There are many benefits when you work with laser cutting. Clear precision and high processing speed result in efficient production and minimal material waste. The process minimises finishing because a small part of the material is exposed to heat and the cutting edges are so precise that even the most complicated parts often need no sanding. 
Our laser machines 
Our production facility houses a full range of machines with fibre lasers for high-quality laser cutting.
Amada, FOL 3015 AJ Fiber
Amada LC 2415
Bysprint 3015 Fiber
Bystrar 3015 Fiber
Byspeed 3015 Prima
Platino 3015 Fiber
Common processing materials 
We can cut many different materials. The most common materials are sheet steel, galvanised sheet metal, magnelis sheet metal, stainless sheet metal and aluminium sheet metal. We have high capacity in our machines and can of course also process other materials as required.
Do you have any questions? Contact us at GLS
Find out more about our production or take a close look at our services: